Sepsis is the leading cause of hospital death. According to the WHO, sepsis affects more than 50 million people every year, causing the death of more than 11 million people. Almost half of them are children.
Viva In Vitro is focused on the development of its first compact hospital laboratory device for the rapid diagnosis and accurate prognosis of abdominal sepsis as the leading cause of hospital mortality, human suffering, resource consumption and expenditure in Intensive Care Units (ICU). But it does not renounce to collaborations, out-licensing or joint developments together with pharmaceutical companies or medical device manufacturers for the development of novel therapies or diagnostic devices in various indications.
Viva in Vitro, 'spin off' del Hospital Clínico Universitario Virgen de la Arrixaca, la Universidad de Murcia y el instituto mur- ciano de Investigación Biosanitaria,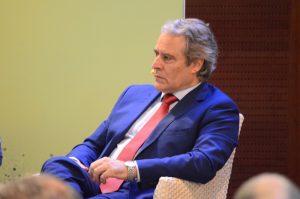 Viva In Vitro Diagnostics CEO considers it essential to create an association of biotechnology companies in the Region.